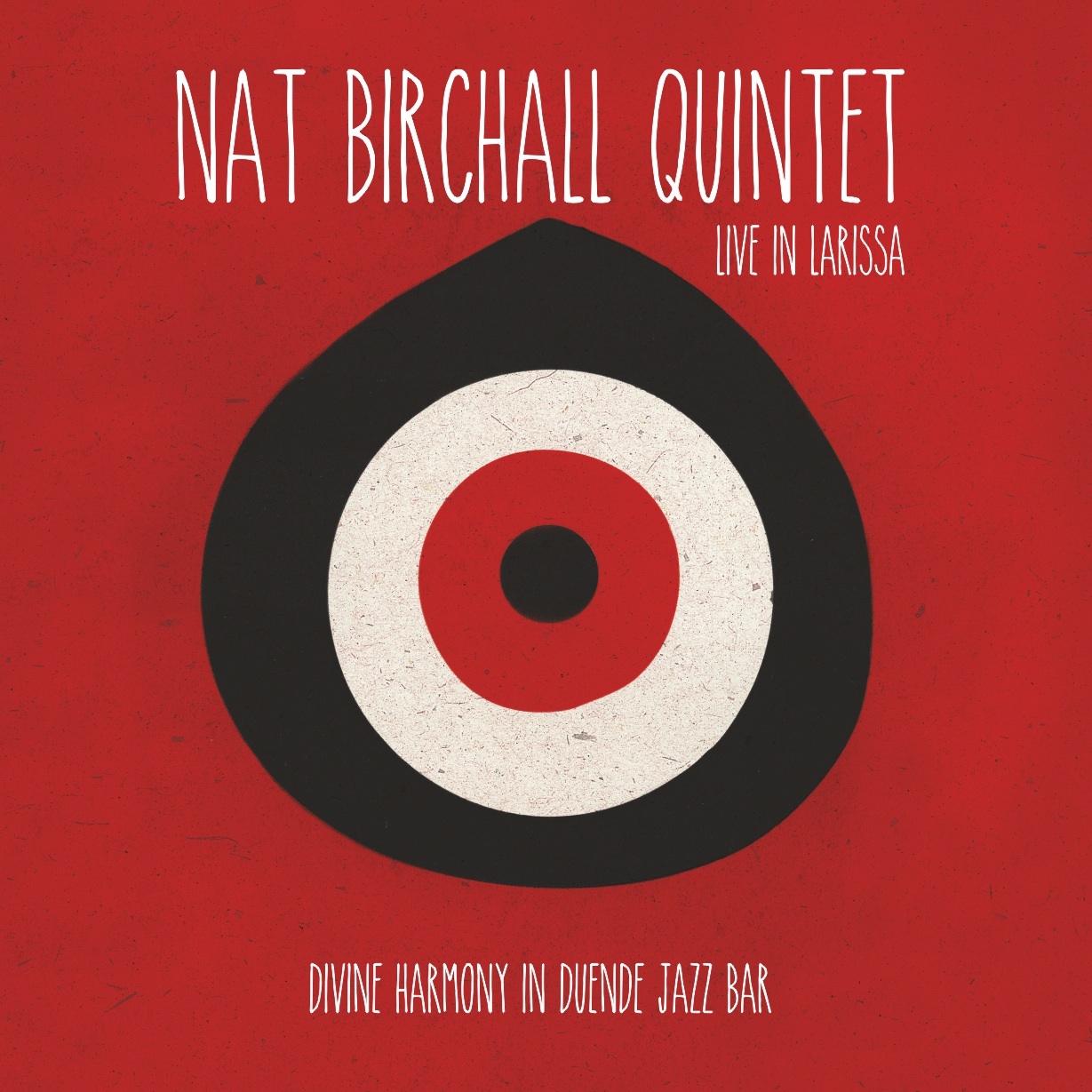 Nat's latest album will be released on April 28th 2014!
The double-vinyl LP "Live In Larissa" was recorded during the quintet's visit to Greece in 2013 and features extended versions of songs from the World Without Form and Sacred Dimension albums plus Bill Lee's classic "John Coltrane" and Alice Coltrane's immortal "Journey In Satchidananda"
The recording captures the band in inspired form in front of an appreciative live audience and is a vivid representation of how the quintet sounds on a live gig.
The vinyl album also comes with a free download card.
The 2-record set will be available via Nat's Bandcamp page and all usual outlets, including the hippest real record shops, and online specialists as well as the mainstream sites such as Amazon and iTunes etc.
This album will not be available on CD. Apologies to anyone who prefers that medium but funds will not allow all formats to be represented at this time.
Track listing:
Side A
1. John Coltrane (17:18)
Side B
1. Divine Harmony (11:24)
2. Return To Ithaca (13:38)
Side C
1. Journey In Satchidananda (13:44)
2. World Without Form (10:57)
Side D
1. The Black Ark (11:55)
2. Sacred Dimension (11:35)
Personnel:
Nat Birchall – Tenor & Soprano saxophone, bells, tambourine, shakers
Adam Fairhall – Piano
Corey Mwamba – Vibes, shakers
Nick Blacka – Bass
Paul Hession – Drums